FL Residency

be in the center of it all....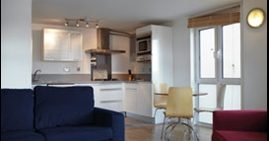 Looking for a more independent and flexible living option? Offsite FL Residences and apartments offer top locations within easy travelling distance to your FL school. Many FL Residences offer excellent student living amenities including recreation lounges, kitchen facilities or an onsite cafeteria. Central locations allow for easy access to local restaurants, entertainment, shopping and fitness facilities. All are equiped with TV, Internet Acccess, doorman service, AC, and many other features. Max number of students are 3 per apartment, each has her/his room. In some countries male/female roommates might not be possible.
FL Home stay

feel at home living with a local family....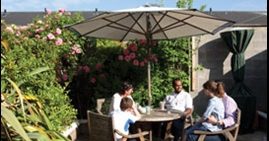 Living in a private home offers a warm and secure way to immerse yourself in the daily life of your new country for the ultimate cultural exchange. You'll enrich your understanding of local culture and customs, pick up expressions and slang with greater ease, and your accent will sound more authentic. Our homestay programme boasts a strong network of reliable local families and many have hosted FL students for a number of years. Every homestay host is carefully screened and interviewed in their homes by our experienced accommodation staff, and then regularly visited and monitored to ensure high standards. Available at some select locations.